04 November 2022
When, if not now?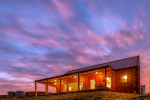 Energy costs are currently at a record high and a cause of great concern for many people. Highly energy-efficient buildings provide advantages: they require much less energy for heating and cooling, saving residents a lot of money on energy costs in this way. Climate protection also benefits from the lower energy consumption of buildings. It is therefore worthwhile, especially now, to focus on a high level of energy-efficiency. Passive House buildings around the world will be open to visitors during the Passive House Open Days from 11 to 13 November.
Press Release
---
21 October 2022
Special feature: 4 x Passive House!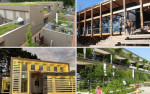 Climate-friendly buildings are becoming increasingly popular: a higher energy efficient standard means lower energy consumption, resulting in lower energy costs and less carbon emissions. The Passive House Institute has registered a worldwide increase in projects. Certification is voluntary but plays a central role in quality assurance. The research institute in Darmstadt recently awarded Passive House certificates to four special projects: two multi-family complexes in Munich, Germany, and the first two Passive House buildings to be certified in Argentina.
Press Release
---
25 July 2022
Especially now! Energy efficiency pays off!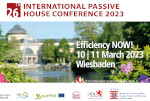 And the winner is Wiesbaden! The 26th International Passive House Conference will be held in the state capital of Hesse in 2023. #EfficiencyNOW will be the focal theme of the event. The Conference will demonstrate how buildings that use very little energy for heating and cooling can be supplied with renewable energy reliably and at scale, a timely topic. The Conference will take place in person in Wiesbaden from March 10-11, 2023. Simultaneously, online events will be available. The Call for Papers is open until 2 September 2022. The event will be held under the auspice of the Minister of Economic Affairs of the German state of Hesse.
Press Release
---
29 June 2022
Hospital 3.0: modern and energy-efficient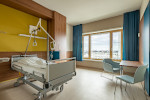 This modern and climate-friendly hospital in Germany truly is part of a new generation. The new building of the Klinikum Frankfurt Höchst has been successfully implemented to meet the Passive House standard. This makes it the first hospital in the world to receive a Passive House certificate. The Minister of Economic Affairs of the German state of Hesse, Tarek Al-Wazir, presented the certificate together with the Passive House Institute. He praised the building for its energy-efficient performance which far surpasses the statutory requirements. The Passive House Institute had previously prepared a baseline study for this pilot project and it accompanied the new build.
Press Release
---
13 June 2022
"A Passive House Masterpiece"

This campus sets new standards: trainees acquire skills in modern workshops in a highly climate-friendly building. In a first for Germany, the Chamber of Crafts of the city of Trier has built its new training centre to the Passive House standard. It has now been awarded the Passive House certificate. The state prime minister commended this highly efficient new build a "Passive House Masterpiece". The campus has drawn attention nationwide.
Press Release
---
20 May 2022
Reliable partner for energy balancing!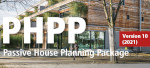 The energy demand of a building can be reliably calculated using the Passive House Planning Package (PHPP). The Passive House Institute has developed the 10th version of the PHPP, which is now also available in English. PHPP 10 contains helpful new add-ons and features for the energy balancing of highly efficient buildings. The new features will be presented in detail in a webinar on Wednesday, 25 May 2022. Members of iPHA will be able to attend free of charge.
Press Release
---
08 April 2022
Let's save fossil energy! NOW!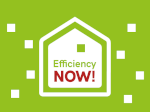 The call of the hour is to save fossil energy. To achieve this goal quickly, the Passive House Institute has started the #EfficiencyNOW campaign. The research institute explains how each one of us can contribute towards becoming more independent of fossil energy, and ultimately phasing it out altogether. On Passipedia, the Institute provides guidelines on how to go about this.
Press Release